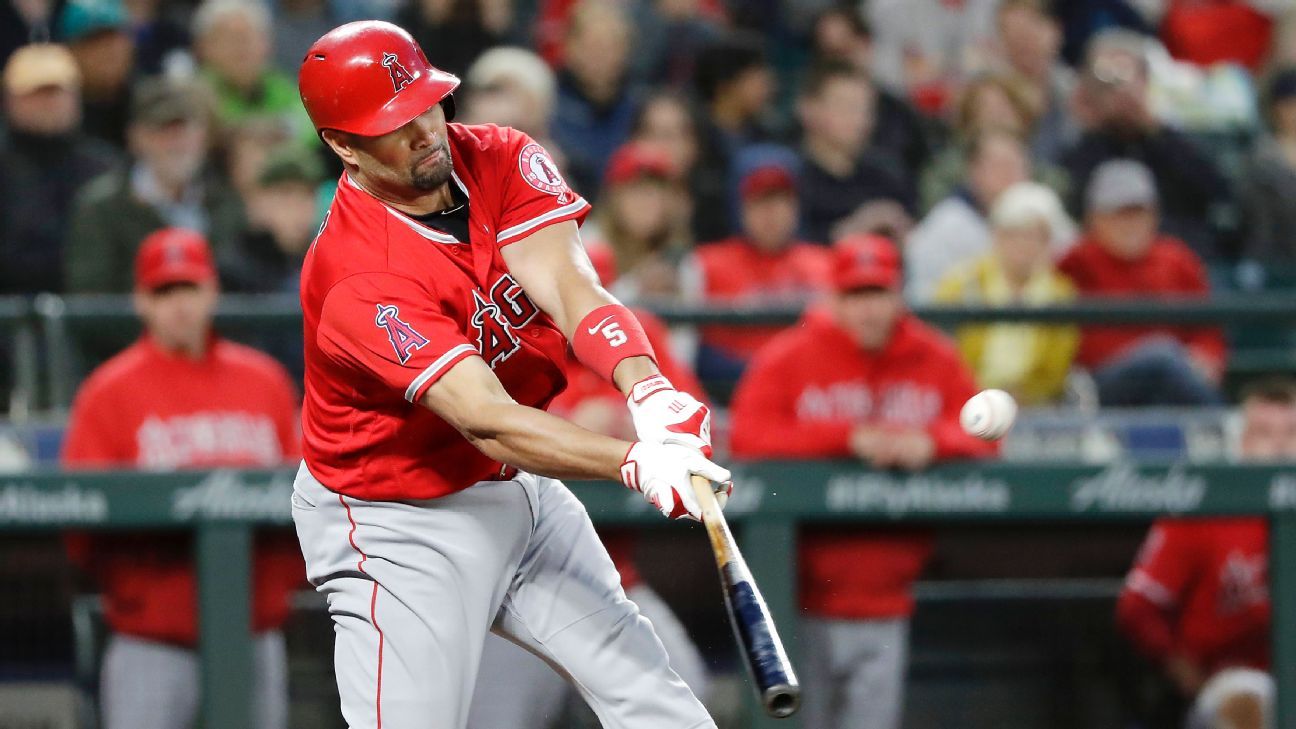 Albert Pujols was once an obscure 13th-round draft pick out of Maple Woods Community College in Kansas City, Missouri, who almost didn't sign a professional contract. Now he's the 32nd member of the 3,000-hit club and just the fourth player in that group to get there while also slugging 600 home runs.
After lining out in his first at-bat and walking in his second plate appearance Friday night at Seattle's Safeco Field, Pujols reached the milestone when he singled on a soft liner to right field with two outs in the fifth inning off Mariners starter Mike Leake.
Pujols went on to single in the ninth inning, passing Roberto Clemente for No. 31 on the MLB's career list with his 3,001st hit. He finished 2-for-4 with two RBIs in the Angels' 5-0 win.
Angels teammate Mike Trout saluted Pujols in a tweet late Friday.
There's only one Albert Pujols. The field and the game wouldn't be the same without you.

3000 and COUNTING!! #MACHINE pic.twitter.com/W0W7pMnHJk

— Mike Trout (@MikeTrout) May 5, 2018
Pujols joined Hank Aaron, Willie Mays and Alex Rodriguez in the 3,000/600 club, further solidifying his reputation as one of the best hitters of all time. He's the fourth player in four seasons to reach 3,000 hits, after Rodriguez in 2015, Ichiro Suzuki in 2016 and Adrian Beltre last season.
Pujols and Beltre are the only Dominican-born players to reach the milestone.
Pujols' trek to 3,000